Prof. Stefano Montaldo
Associate Professor
SSD: IUS/14 - european Union law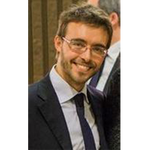 Contacts
Campus Luigi Einaudi, Lungo Dora Siena n. 100 - 10153 Torino
Ufficio D2 14
At
Department of Law
Dipartimento di Giurisprudenza
Corsi di Studio del Dipartimento di Culture, Politica e Società
Corsi di Studio del Dipartimento di Giurisprudenza
European Legal Studies
Laurea Magistrale in Medicina e Chirurgia - sede di Torino
Scuola Universitaria Interdipartimentale in Scienze Strategiche (SUISS)
Curriculum vitae
Curriculum Vitae (0.3 MB)
Publications
All my research products
Selected publications
All my publications are available on the UniTo research portal (www.iris.unito.it) and can be accessed at the link above.
Please contact me for any further information you may need, including copies of the publications which are not openly accessible on IRIS.
Academic bodies
Third mission
Office hours
NB: alla luce della complessa contingenza legata all'emergenza sanitaria, il ricevimento studenti viene in via elettiva svolto on-line, tramite videoconferenza su piattaforma WeBex, previo appuntamento concordato tramite posta elettronica. Gli studenti e le studentesse sono pregati/e di collegarsi al seguente link: https://unito.webex.com/meet/stefano.montaldo.
- Per gli studenti del Dipartimento di Giurisprudenza e del Dipartimento di Culture, Politica e Società: mercoledì mattina o su appuntamento, presso l'ufficio D2 14 del Campus Luigi Einaudi
- Per gli studenti della Scuola di Amministrazione Aziendale:
1) presso la SAA, prima o dopo gli orari di lezione, in occasione degli appelli d'esame o su appuntamento
2) presso il Campus Luigi Einaudi, ufficio D2 14, il mercoledì mattina o su appuntamento
- International students:
1) Due to the COVID-19 health emergency, I will meet students on-line, by vidocall at the following link: https://unito.webex.com/meet/stefano.montaldo
Please contact me at stefano.montaldo@unito.it to fix an appointment.
2) In person meetings - where possible and allowed - take place on Wednesday morning in Room D2 14, second floor, of the Campus Luigi Einaudi. I strongly suggest the students contacting me in advance at the e-mail address above to schedule an appointment.

Molte ed aggiornate informazioni riguardanti didattica, programmi, esami e materiali formativi sono pubblicate sulla pagina di ciascun corso e sullapiattaforma di e-learning moodle. Si invitano dunque gli studenti a reperire in autonomia tali informazioni di base.
All updated and relevant information concerning courses, study materials, exams and related issues are available on the web pages of my courses and on the e-learningplatform Moodle. I strongly recommend the students to check these sources of information before contacting me by e-mail.